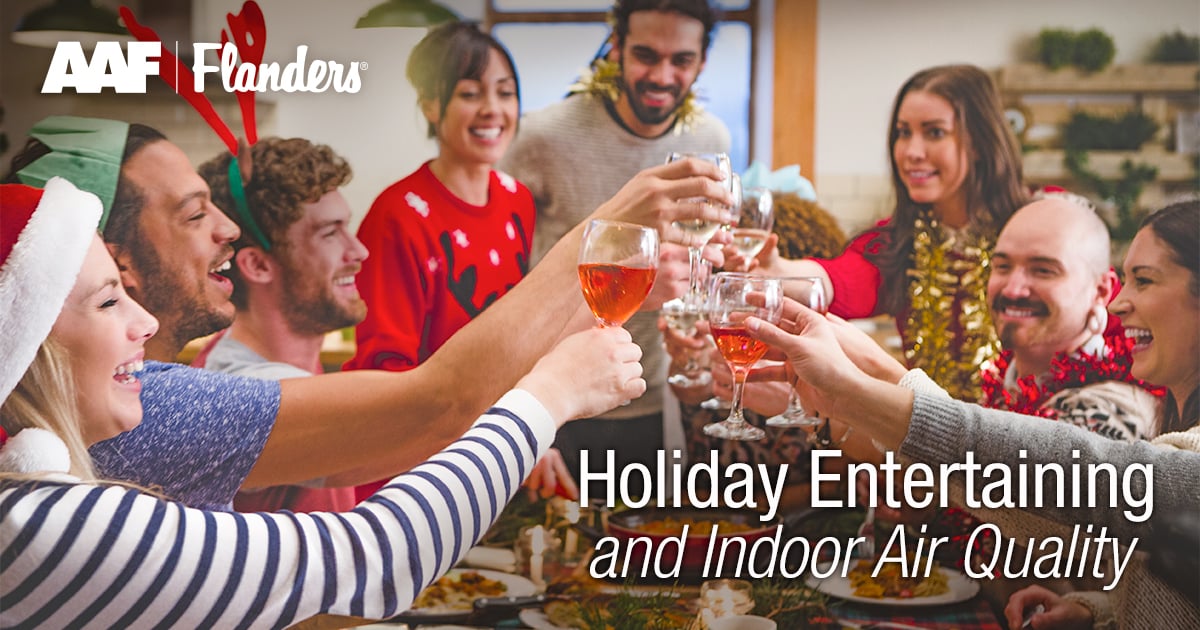 The holiday season is near, and if you will host a gathering, here are some things you can do to improve your indoor air quality (IAQ).
Cleaning
If you have out-of-town family staying with you, you might be doing a more thorough cleaning than usual. Here are things to be cautious of that can have a negative effect on IAQ.
- Bleach, or products containing bleach
- Aerosol sprays
- Oven cleaners (usually an aerosol but can also be a liquid)
- Furniture polish
Cooking
When hosting, usually the food is the top priority to plan. Here are tips for cooking to minimize the impact on IAQ.
- Bake before guests arrive if you can
- Use kitchen vent when cooking
- Open windows a crack if possible
- Step outside and use the grill for any large items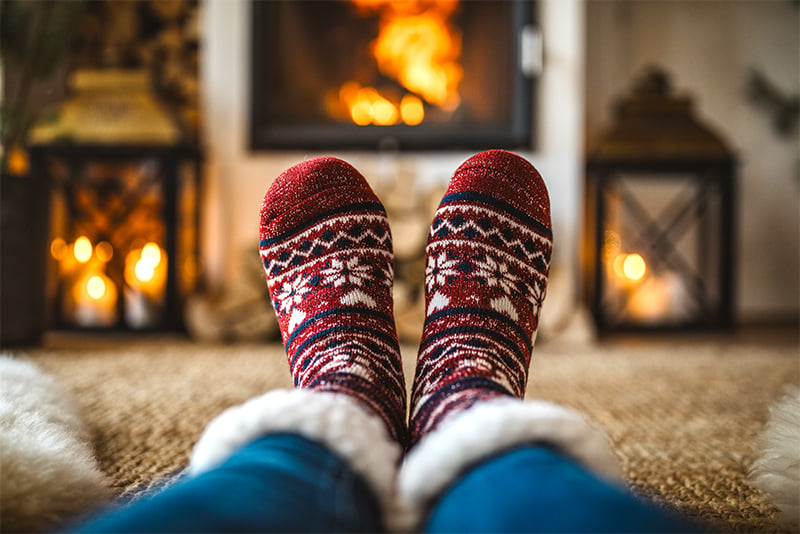 Fireplaces
Cooler temperatures allow us to get cozy next to the fire during the holidays. However, be mindful of smoke inhalation effects of long-term fireplace use.
- Clean the fireplace and have it inspected before use
- Use proper safety features for containing fire
- Take the fire outdoors when and where possible
Candles
Seasonal candles lend an inviting aroma to your home, but they can contribute to air pollution.
- Use alternative scents like essential oils
- Place potpourri in strategic areas
Indoor Plants
Adding plants to your home offers great air-purifying benefits. Also, being a plant parent can be rewarding.
- Be sure it's safe for any pets you may have
- Be mindful of lighting levels vs. what the plant needs
- Know any other care the plant requires
Allergies
Winter allergies are a real thing. If you have guests staying with you, these items help boost IAQ before they arrive.
- Wash bedding
- Vacuum and clean carpets
- Dust hard surfaces
- Replace pillows if old or worn
You are Now Ready to Host for the Holidays
Now that you have checked these to-dos off your list, you are ready to relax and enjoy your company. Happy Holidays from all of us at AAF Flanders!