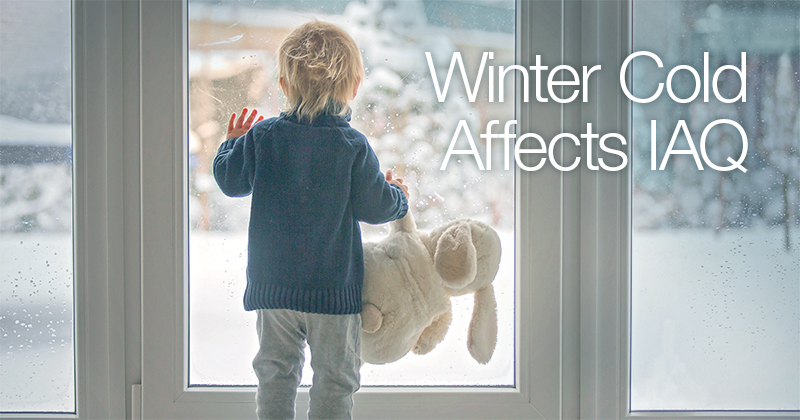 Cold air can have a significant effect on IAQ in your home. Cold temperatures and gusty winter winds change the way the air moves. Cold weather also means relying on heat supplied by a furnace and other sources for staying warm, each of which can lead to particle buildup in a home. Typically, we stay indoors for more extended periods in the winter months, meaning we increase our exposure to any contaminants in our homes.
Below are some factors affecting indoor air quality (IAQ).
Aerosol products
These products, which include hair spray, deodorant, and cleaning products, release particles that become suspended in the air after spraying. Without proper ventilation, spraying aerosols can allow hazardous volatile organic compounds (VOCs) to accumulate.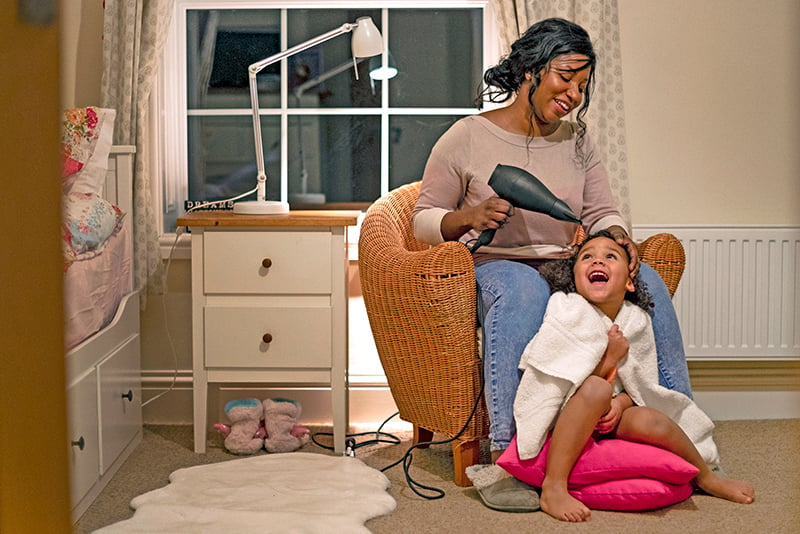 Household tools
Drying your hair with a hairdryer or using metal styling tools can also decrease indoor air quality. These household beauty tools can release fine particles into the air, so look for a way to ventilate the area when using them.
Similarly, if you use a vacuum that doesn't have good suction, you could be recirculating those particles as you clean. Think about upgrading your vacuum to remove dust, dirt, dander, and hair more effectively.
Pets
Your pet probably spends even more time indoors during the winter months than the average person, who can come and go more readily. They can also damage indoor air quality. Routinely bathe your pet and keep them groomed. It may also help to set up a routine of vacuuming, sweeping, and mopping to remove excess pet hair and dander. Remember to check corners, under furniture, and vents to prevent unwanted buildup.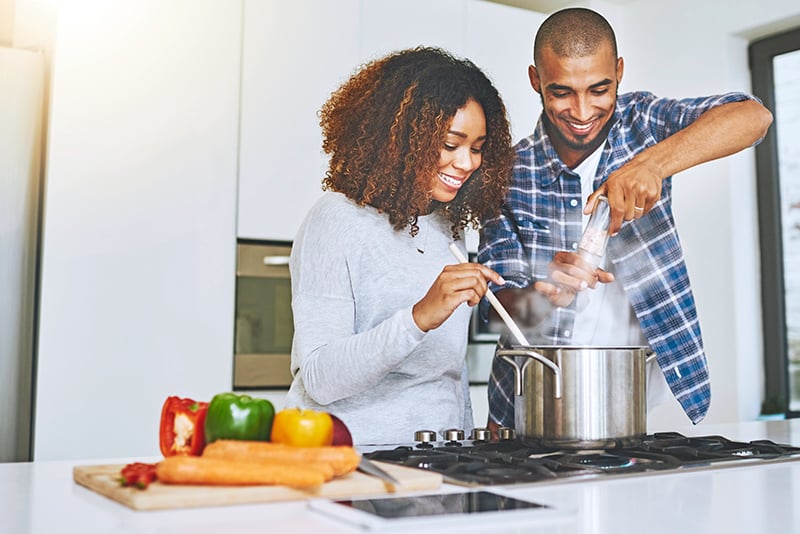 Cooking
Because going outside to grill is less appealing in the winter, most of us cook indoors. Cooking oils and fat on high heat produces particles that can be toxic in high concentrations. If you are using a gas stove, searing, or frying food, exhaust the fumes outside your home using a fan or windows.
Other solutions
Filtration solutions are another way to control air pollution and improve your IAQ. Upgrading your air filter efficiency is a great way to start if you have been using a filter with a low rating. Routinely change the filter every 90 days or sooner to protect your heating and cooling system. Take advantage of our Filter Change Reminder program, so you don't miss a beat on clean air!